AUTOMATED FEVER CHECK AND TEMPERATURE
SCREENING BY PROFESSIONAL
BI-SPECTRUM / THERMAL CAMERA AND AI

SO-8271-11 & SO-8271-12
• High temperature detection by AI
• Automated facial recognition – 30 people/sec
• Facial Detection even with mask
• Very high accuracy (+/-0.3 °C)

Experience The IPvision Difference –Your Security & Safety Product Specialists
IPvision is a young dynamic company specialized in the global sales and distribution of innovative products for the Defense, Security and Safety markets. The company represents a diverse international network of partners and manufacturers offering a combination of highly competitive and unique products. Our strong team of sales, engineers and support staff provide a full range of services as a critical part of the IPvision engagement process, assuring ultimate customer satisfaction and project success. We invite you to peruse our web site and become familiar with the full range of IPvision's portfolio of product offerings.
Why choose
IPvision
as Your Security Supplier ?
Drone Jammer

WIPE THE SKIES CLEAN. THE DRONE JAMMER DEPOWERS UNMANNED AERIAL VEHICLES AND SECURES YOUR PERIMETER, TRANSFORMING ANY FIELD BASE INTO A PROTECTED FORTRESS.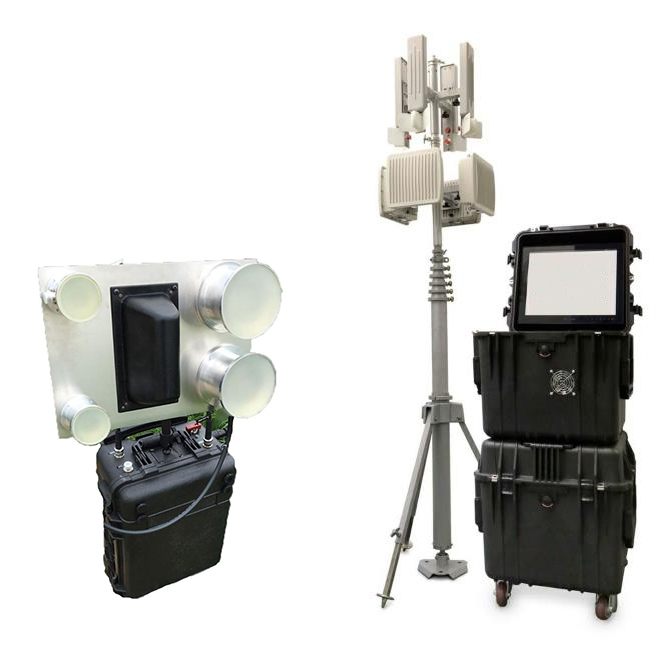 We are proud to present our latest development – the Drone Jammer.
The fully automated reactive product provides a real-time, cost-effective drone detection and neutralization solution against the intrusion of drones.
Before we know it, our skies will be flooded with drones if current sales statistics are any indication. Every business can benefit by implementing drones, but in the wrong hands, they become a dangerous weapon. Drones spy, smuggle and attack without putting a perpetrator in harm's way.
LDI – Laser for Deterrence and Interception

Get support and advice through our online tools or access our contact information.
219 Boulevard Zerktouni – BP 5277 – Bam Maârif
Casablanca – 20100 Maroc
Succursale
2, Rue d'Azrou, Hassan-Rabat
Tél.: +212(0)5 22 99 16 93
Fax: +212(0)5 22 98 38 27
Email: contact@ipvision.ma
Web: ipvision.eu.com